Hi guys
Hey its the Odordude here and I bought this website of Ken in 2011 with the aim of updating the content to the methods we used in my Odor Removal Business that I established in 2002. I ran the business for approximately 12 years and then sold it and now I run this site helping pet owners and home owners remove odors plus a digital marketing consultancy.
The Odor removal business I sold specialised in Deceased Estates, Crime Scene Cleanups with the majority of the work being around removing old pet urine contaminations and smells from peoples houses and rental properties.
You can see the recipe for the product we used here
I have seen it all and removed it all and have many stories to tell about some of the worst jobs we did.
We had to be discreet with the work and sympathetic to homeowners and relatives.
Sometimes the homeowner had just lost their pet, or other times we were dealing with family members of someone who had been murdered so I took my job very seriously and we achieved some great outcomes for the clients.
I share the techniques and methods we used to remove stubborn odors during that time on this site and happy to answer any questions you may have.
You can contact me here with any questions you may have and I will be happy to help.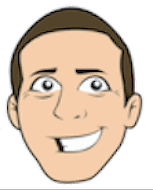 I am often asked how I got into Odor Removal. Here is my story
This article details how rescuing a black cat led to a great business opportunity and how you can benefit from this too.
Introduction
It was back in 2002 when we heard about a cat who was on her way to the Vets to be put down by the owner. My wife raced in at the last moment to grab her off death row. Being rescued at the last minute led to a fantastic business opportunity that went on to earn us $100K that year. The rescued cats name was Chrissie and we renamed her to Maria. She was a loving caring cat but she came with a few "issues". She peed everywhere!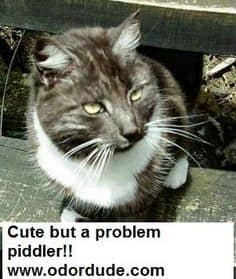 Maria The Cat
Cat Urine Everywhere
Within a few weeks, we discovered that Maria had a serious piddling problem. She peed inside our house at every opportunity including peeing on a bowl of fruit one day that was eaten unknowingly. When the fruit reached the bottom of the bowl I wondered what the yellow sticky stuff was in the bowl. mmmmmm  Maria %(&&**!!!!!!.
Maria peed inside cupboards, in the corners of the living room, on stairs, on curtains, on my shoes, my clothes, even on me once as I was going down the stairs. It was a big job cleaning up her mess and I was trying every product on the market to help remove the smell with little success. Eventually, I made my own product (which I can teach you how to do it)  and ended up cleaning and removing Maria's urine odor. But first you need to know how to find it. Read this first: How to Find Cat Pee in Your Home the Easy Way.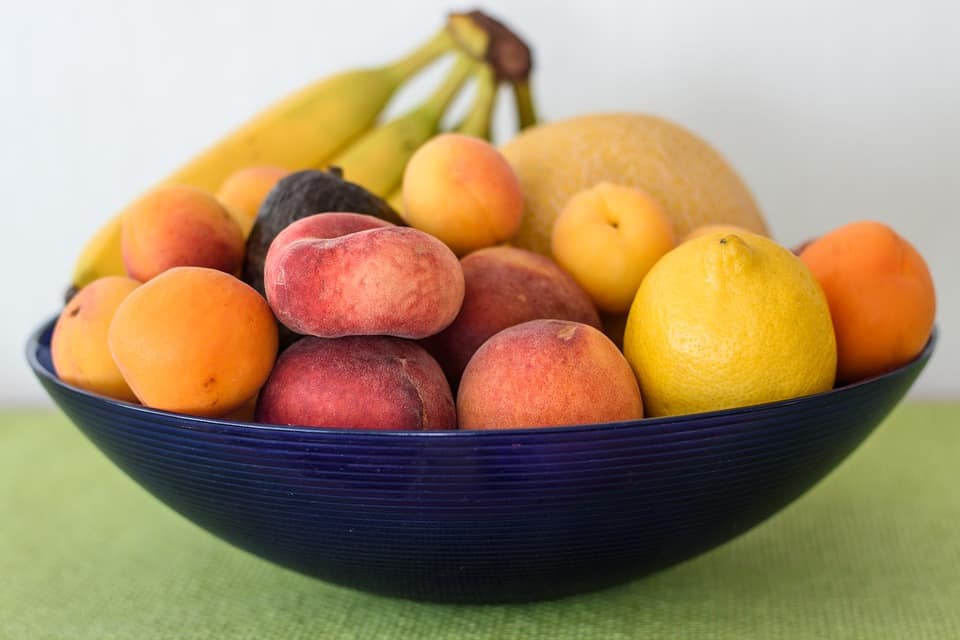 If you are interested to learn more about running your own Odor Removal Business then click below as I just launched a Free 7 day Course showing step by step what I did and what you can do to to build a 6 figure business part time.
SET UP A LUCRATIVE ODOR REMOVAL BUSINESS. FREE 7 DAY COURSE SHOWS HOW. CLICK HERE
Expert in Cat Urine Odors and Removal
To cut a very long story short, I became bit of an expert at removing Maria's cat urine odor from our house and before too long we were getting calls from friends and neighbors asking us to help them with their pet urine issues. I became very busy and word spread very fast that our service was removing cat and dog urine odors. We built a business that turned over $100K that first year doing it part time. It was an easy business and very lucrative. I resigned from my job and stayed in that business for 12 years.
The Opportunity for you
There is strong demand for a cleaning and odor removal service in your area right now and this is a super easy business to run. Here are some of the features and benefits shown below.
The equipment needed to run the business was basic and inexpensive so there was no major capital expense needed to get started.
We could work our own hours so it gave us total freedom in our lives.
The margins were excellent which meant we made good profits quickly
We got alot of referral business which meant less advertising costs
We were able to help alot of home owners, pet owners, vehicle owners, and more and get paid at the same time.
Photo shows me cleaning a dog urine contamination back in 2005 in an apartment (Note I had nearly a full head of hair then)
What does this mean for you?
Odor Removal is a very lucrative and very enjoyable business. Today I am offering to teach you what I did free but its only for a short time so don't miss out. Its Free to join now so click below and sign up.
SET UP A LUCRATIVE ODOR REMOVAL BUSINESS. FREE 7 DAY COURSE SHOWS HOW. CLICK HERE
I eventually got out of this business and sold it in 2012. I now provide Odor Removal advice online and marketing advice to small business owners. I also do reviews on carpet cleaning equipment and Ozone Machine reviews
This is a very real business opportunity which can be part time or full time.
Click the link above and get the Free Training before I pull it down again.