New Free 7 day Course Shows Your How.
Here is what you will learn in the free course.
How to market and find desperate customers in your area that will happily pay for your services.
Getting started in your new business for as little as $85 and how to get into profit in your first week.
How to charge for your services and how to get to $100,000 per year fast.
One simple trick that can double your profit and only costs $8-00 to do.
How to find the profitable jobs that are easy and get great results.
The jobs that are unprofitable and are best to avoid. Trust me on this one, some jobs are not worth doing. I reveal these in my Free course
All my Insider Secrets for Removing Pet Urine Odors Easily and Effectively.
How to get started part time and earned $54,000 per annum in my first year.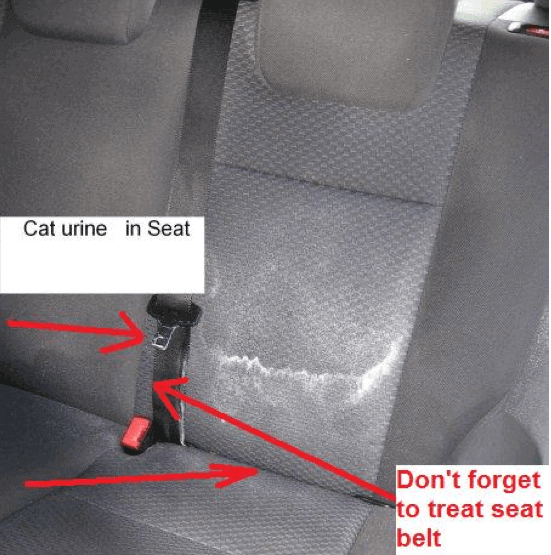 Cat Urine In Vehicle
Craig is the man! We had cat pee on the back seat of the car. We tried supermarket formulas & airing outside for about a month. Nothing worked….until….we found Craig through google! We rang Craig's mob on the Sat am & he said we could bring it over straight away. His enthusiasm & friendliness were encouraging, and within 15 minutes, he had treated and cleaned our whole back seat! YOU ROCK CRAIG!!!! Thank you, thank you, thank you! Definitely recommend his products to everyone and anyone!
Brittany & Vai, Pakuranga, April 09, Great customer service A+++++
And much much more. Quality content delivered to you instantly today if you sign up
Hi, I'm Craig and for 12 years I ran a successful Odor Removal Business that I went on to sell for a 6 figure sum.
The business came about by accident (more on that later) and went on to be one of the most profitable and exciting business opportunities.
Over the 12 year period, I developed my own unique techniques for removing odors, for just about every scenario you could imagine. From pet urine and feces in houses and pet care facilities, rotting milk in vehicles, cigarette smoke in vehicles, food smells in houses, rotting fish in processing plants, through to deceased estates, crime scene cleanups and much much more.
You name it, I did it and I thrived on it.
Here is what you will get if you sign up today
How to find the right jobs and what jobs to avoid. (This is very important to your profitability)
A simple method to get income within 24 hours of launching your business.
Which Odor Removal jobs to focus on and how to charge for your services.
Which audience you should focus on and what to look for when doing your targeting. This is priceless information.
Other income streams you can offer while in your clients house that add more income per job. This one is working smarter not harder and I show you a $85 machine that earned me over $20,000.
Client Feedback
Cat Urine In A Vehicle
I generally don't provide feedback unprompted but I wanted to this time.
Having had experience with the enduring aroma of cat urine in our previous house, and the many failed attempts at trying to eradicate it completely using various products that claim success in this area, I was more than a little upset when returning home in my nearly new car after a visit to the vet with our cat.
The aforementioned animal decided to empty its bladder on the car seat. I knew from experience that it was virtually impossible to remove the smell of cats urine and I had visions of climbing into the car on a hot summer's day and being overwhelmed with the odor.
I should now say the smell "was" virtually impossible to remove. After returning home I immediately searched Google for a remedy to my problem. I rang and talked to Craig who suggested I pay him a visit immediately so he could have a look. As soon as I arrived he immediately got to work applying his formula for the removal of cat's urine and worked away thoroughly cleaning both the seat and the area immediately around it. The smell entirely disappeared and now, two weeks later, there is still no trace of it which, as far as I am concerned, proves its worth as I have tried other products in the past which temporarily mask the smell but as they wear off the smell returns.
This guy genuinely knows his stuff.
Chris Martin Auckland
Managing Director Boston Wardrobes

Have you ever wondered how severe odors are treated? You know it is an interesting fact that 80% of the dog odor removal jobs I received had already been treated by a range of cleaning products that have failed to remove the smell.
The hard fact is professional odor removers don't use the "expensive miracle odor neutralizing products" because they just don't work!!
I am going to reveal to you what does work and how you can turn this into a profitable, scalable business.
Get the latest up to date information from someone who has been there and done it!. I have done some of the most disgusting odor removal jobs in the world including a 1000 pound fish waste tank from the city fish markets that had been sitting for 1 month (still dry retching over that one), a fridge that had been closed for 5 months over summer with no power and when the door opened the waste exploded all over me! (still dry retching over that one too)
I have done it all including hundreds of deceased estates.
I will tell you the jobs to avoid and the ones to do.
Don't do rotten fridges by the way!!

See you inside the course
Craig The Odor Dude